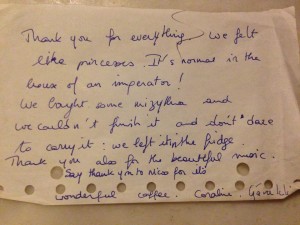 Thank you for everything.
We felt like princesses. It's normal in the house of an imperator!
We bought some mizythra and we couldn't finish it and don't dare to carry it: we left it in the fridge. Thank you also for the beautiful music.
Say thank you to Nico for the wonderful coffee.
Geraldine