Stay safe. Better days will come again soon, for all of us.
FAQ, regarding covid-19
A useful and detailed guide from the University of Crete.  Click here to open pdf
Information leaflet for accommodation guests on the compliance with the health protocol taking measures against the coronavirus covid-19   Click here to open pdf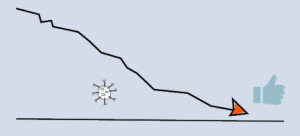 What we are doing  for our guest?
We, at Samonas Traditional Villas take the protection of your and our health very seriously and therefore we took action in order to ensure the max possible safe, but also relax environment for your stay.
We'll welcome you in our outdoor spaces and gardens always keeping the safety distances and using the appropriate protective devices.
It is also a good for you to know that in the property we have an infrared thermometer and a  finger pulse oximeter . We recommend their daily usage, solely for prevention purpose
Check out is now at 11.00 am and check in at 15.00 pm in order the cleaning staff  to have additional time for a thorough house cleaning. Upon availability this may change, but we always need minimum 4 hours in between. In most cases we also leave the room empty for  24 hours before a new arrival.
Non guests and  other persons are not allowed to come to the property and  into the rooms.
We reduce the frequence of maid service and changing linen to maximum twice per week and only upon your request.
Every not basic equipment like magazines, bathrobes, decoration pillows, covers will be removed.
Fitness room, steam bath, our cd-dvd  and book library will remain closed and not available for use.  Bicycles and all the beach equipment that we normally offer to our guests, will be also no available.
In order to ensure the rules of hygiene, the mini market will remain open only while our presence there and with limited variety of products.
Swimming pool will remain open preferable for use for the guest of each house every time. But according to the greek health ministry, can be also used from everyone,  as long they follow the rule 5m²/person , so maximum up to 8 persons at the same time.
We chlorinate and check the pool's ph regularly.
We remove the sun beds from the pool area, and we put them at your courtyard or roof terrace for private use.
We put in obvious and accessible places in all common areas antiseptic gel and disposable gloves. We have also placed in each house a mild disinfectant chlorine solution and disposable kitchen gloves.
We also provide each guest with a medical kit, including antiseptic gel, wipes gloves and multi-use face ma
A  basic, welcome package with cretan products will be placed at each house for free upon arrival.
Breakfast, as always, will be prepared with the highest safety standards and will be served individually at the private areas of your home.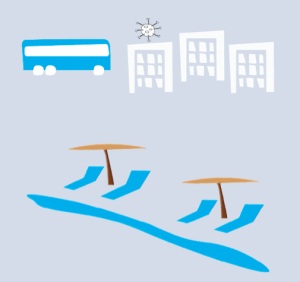 What do we expect from our guests?
We'd appreciate to respect our effort to protect everyone from an eventually spreading of the coronavirus, and therefore you are kindly requested for the following:
Please wash hand as often as possible and  on the appropriate way for minimum        20 - 30 sec
Use the protective  material, mask, gloves, antiseptic gel, you will be provided when necessary especially when you are visiting areas outside the property.
Keep the minimum required distance 1,5 - 2m from other guest.
Use air-condition as less as possible and prefer to refresh and re-circulate the air in your room by living the windows open.
Always shower before swimming and do not dive. Keep the rule 1 person per 5m² (max. 8 persons in the pool)
Please cooperate with us and follow our instructions, always in accordance with γreek law and with respect to your personal data, when requested or deemed necessary.
Last, but most important, please inform us immediately if you have any of the covid19 symptoms, like fever, fatigue, dry cough, loss of appetite, body aches, shortness of breath, mucus or phlegm, diarrhoea, loss of taste or smell.
The property is cooperating with doctors and we will always be here for you, if and whenever you need us.